When locals get together at the best picnic spots in Montreal, you'll know summer has arrived. Everyone has their favorite places to go — sometimes opting for the best parks and best beaches in Montreal. 
This is the time Montrealers live for, having gritted their teeth through the winter until they can rush out the door to enjoy the sun al fresco style. 
If you want the very best spots for spaciousness, scenery, access to restaurants for easy eats, and the best vibes all around, here are the top picnic spots you want to consider:
La Fontaine Park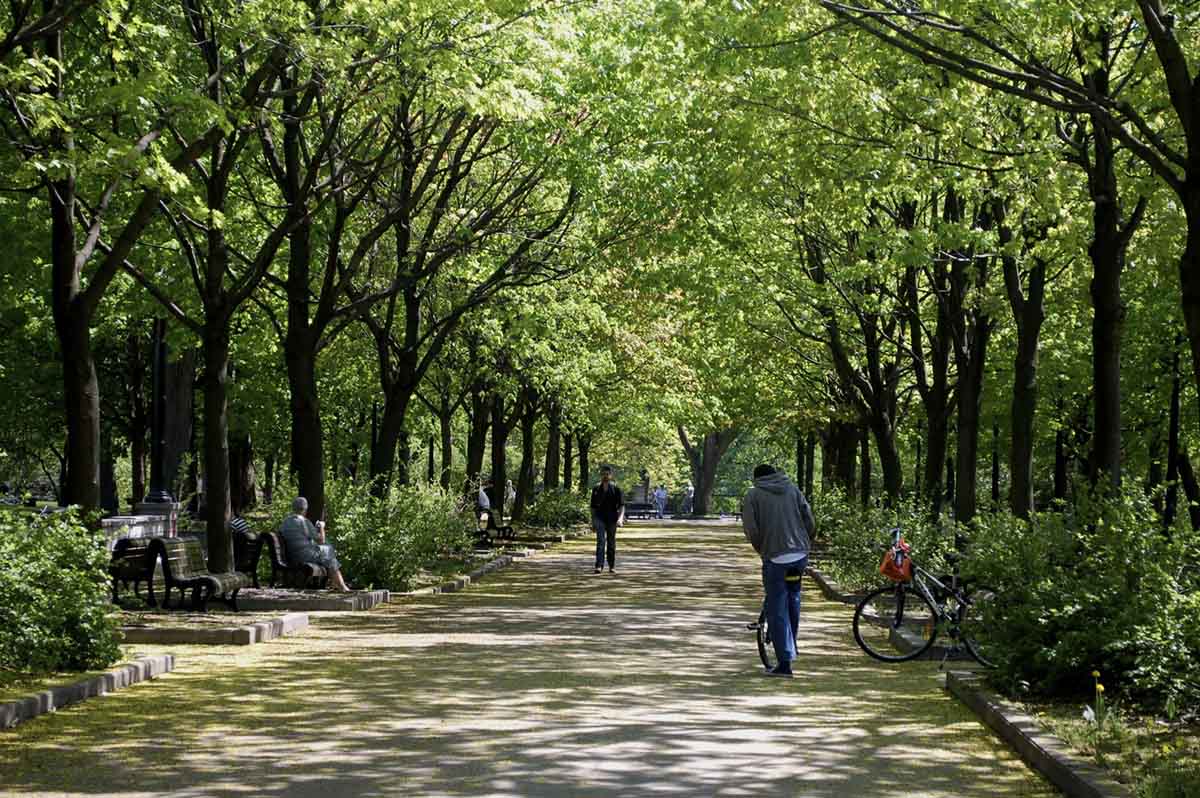 In the heart of the city lies La Fontaine which beckons people from all corners to join in impromptu picnics (consider grabbing a sandwich along with a case of beer). 
Scaling no mountains, yet securing a coveted spot by the bocce courts, the fountain becomes a challenging feat on idyllic weather days. Nevertheless, it stands as an exceptional location which makes it a vibrant hub for mingling with your companions or forging connections with potential future comrades, those who might soon become your dining companions.
Jeanne-Mance Park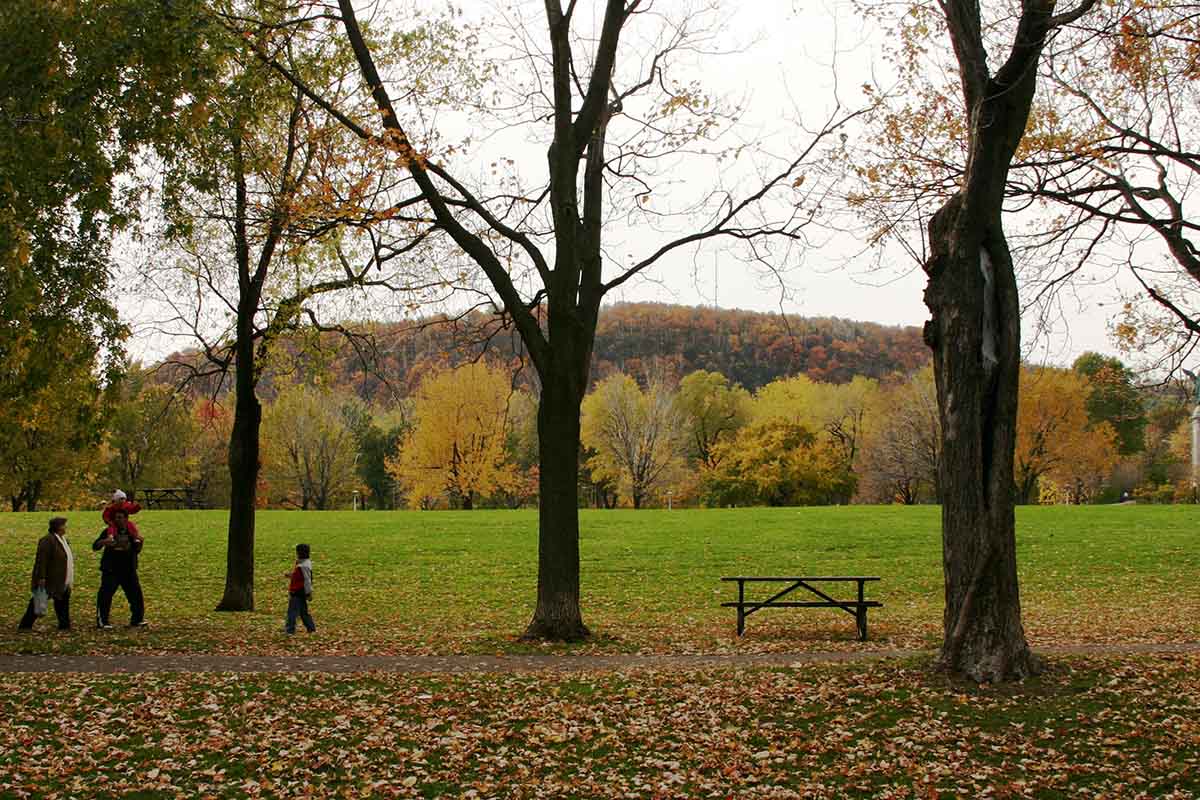 Nestled beneath Mount Royal Park, in proximity to the Plateau area where some of Montreal's most delightful budget-friendly meals await, this locale becomes a focal point when the Sunday Tam Tams are absent. 
It's a preferred spot for countless Montreal residents to congregate, and the energy generated by these gatherings renders it a prime destination for park rendezvous. 
To establish your position, opt for a space nearer to the junction of the park and Rachel Street. From there, take a leisurely 10-minute stroll to relish Portuguese chicken, satisfying diner fare, and an array of other delectable options.
Verdun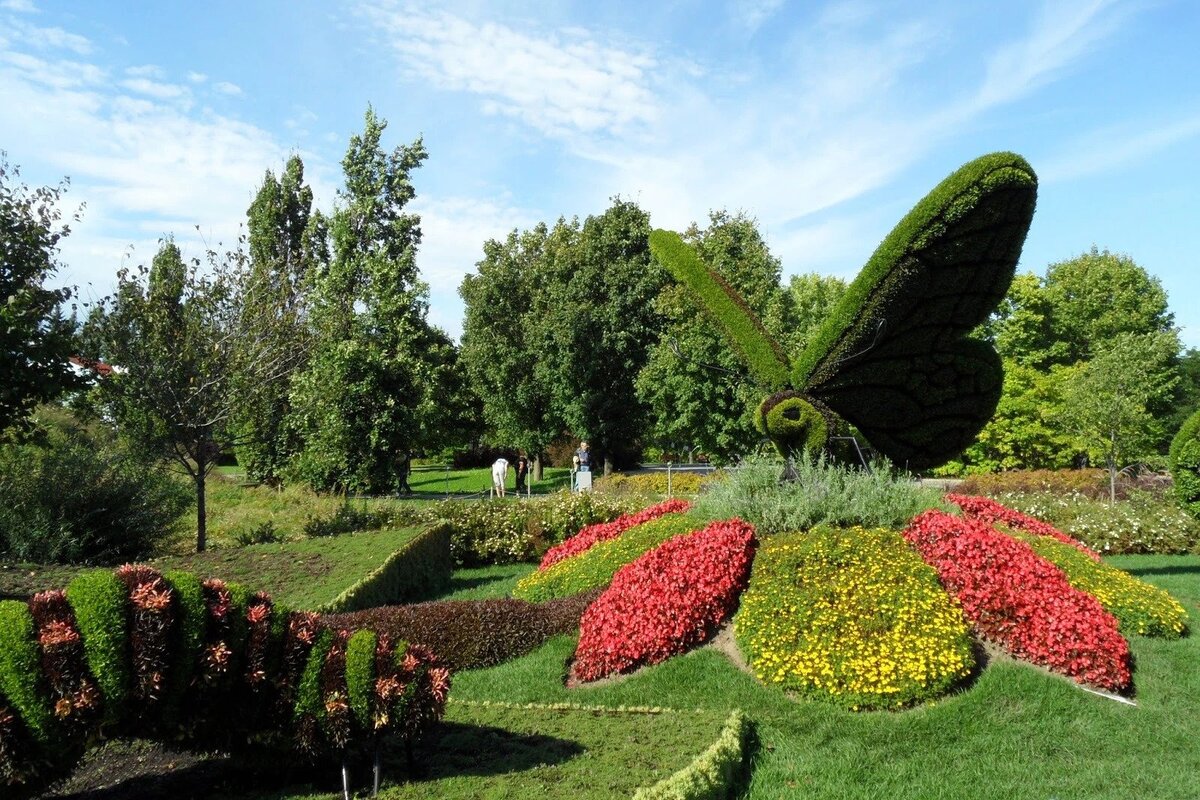 On the eastern side of Verdun facing the Saint-Lawrence River, you'll discover a series of inviting parks to choose from. It all starts with Champion Park near Autoroute 15, then continues with the picturesque hillside views of Arthur Therrien Park. 
As you continue along, you'll pass by J.-Albert-Gariépy Park! Other options include Verdun Park, Woodland Park, Turtle Wharf Park, and Rapids Park which doubles as a bird sanctuary.
If you're looking for a serene spot to relax and savor your picnic, this entire area offers plenty of choices. Our top suggestion is to gather near the rapids' starting point, around NAVI—the canoe and kayak rental spot. 
Here, the water's gentle churning creates a pleasant breeze that lasts throughout the day and night. It's the perfect place to unwind and enjoy the outdoors.
Maisonneuve Park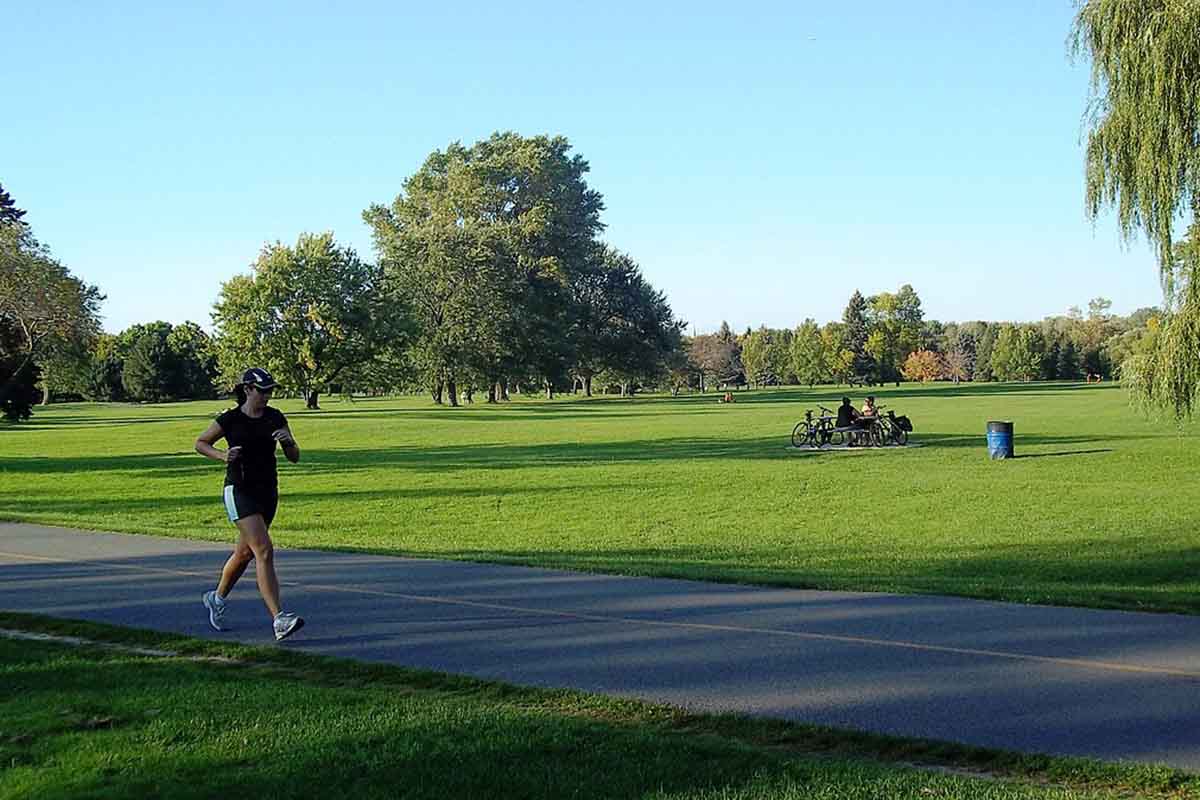 Nestled close to the Montreal Botanical Garden and offering striking views of the Olympic Stadium, Maisonneuve Park provides expansive open areas that are ideal for finding your perfect dining spot. While enjoying your meal, you'll have plenty of room to appreciate the surroundings.
For an added experience, you might consider taking a leisurely stroll through the Botanical Garden before or after your meal. Just keep in mind that picnics are only permitted in specific areas there, so plan accordingly.
And if you're the active type, you can wrap up your day by practicing your swing at the Centre D'Exercice De Golf Sports Montréal, a golf driving range located nearby. It's a fantastic way to conclude your outing on a sporty note.
Sir Wilfrid Laurier Park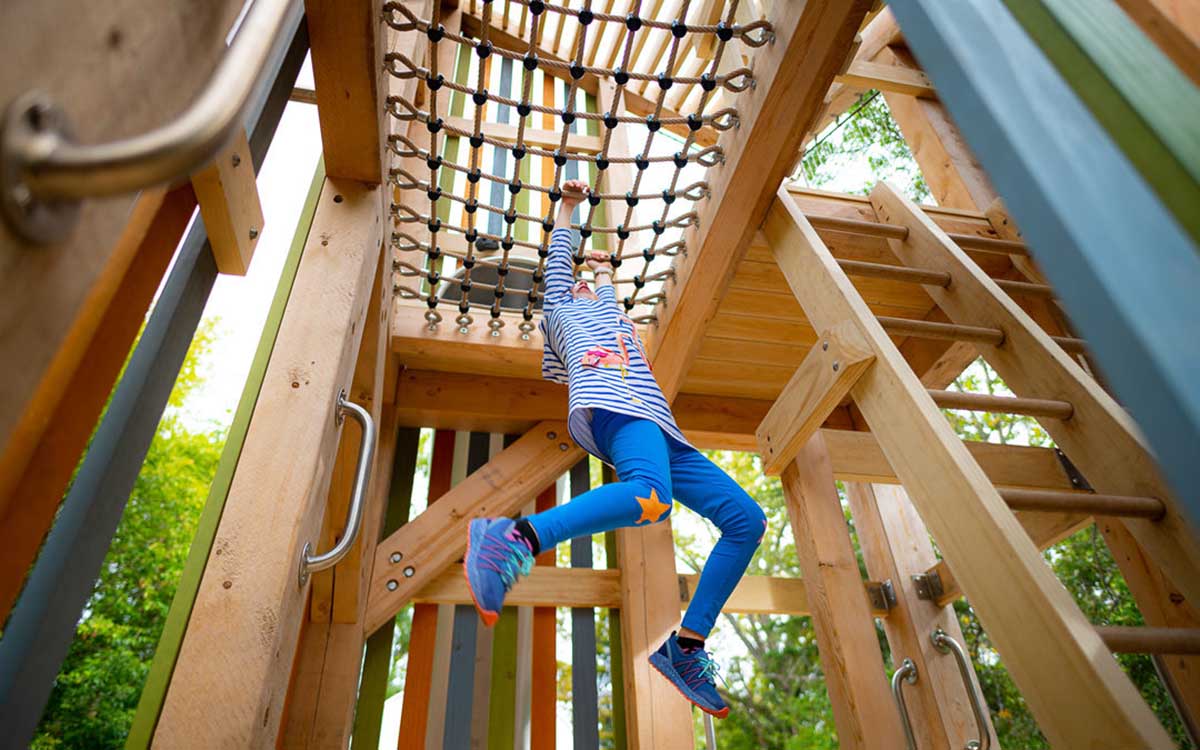 You can think of this park as a charming little sibling to La Fontaine Park. It becomes a bustling hub when the weather's just right, drawing crowds who grab charcuterie and wines (or sandwiches and drinks) from the boutiques along Laurier Avenue nearby. 
Every available socially-distanced spot is claimed by eager visitors.
Aside from that, the atmosphere is vibrant, with French students and expats coming together to set the tone. Bluetooth speakers fill the air with music, while folks enjoy tossing a football or engaging in a casual game of softball. Overall, it's a lively and inviting scene which makes it perfect for a relaxing day outdoors.
Pratt Park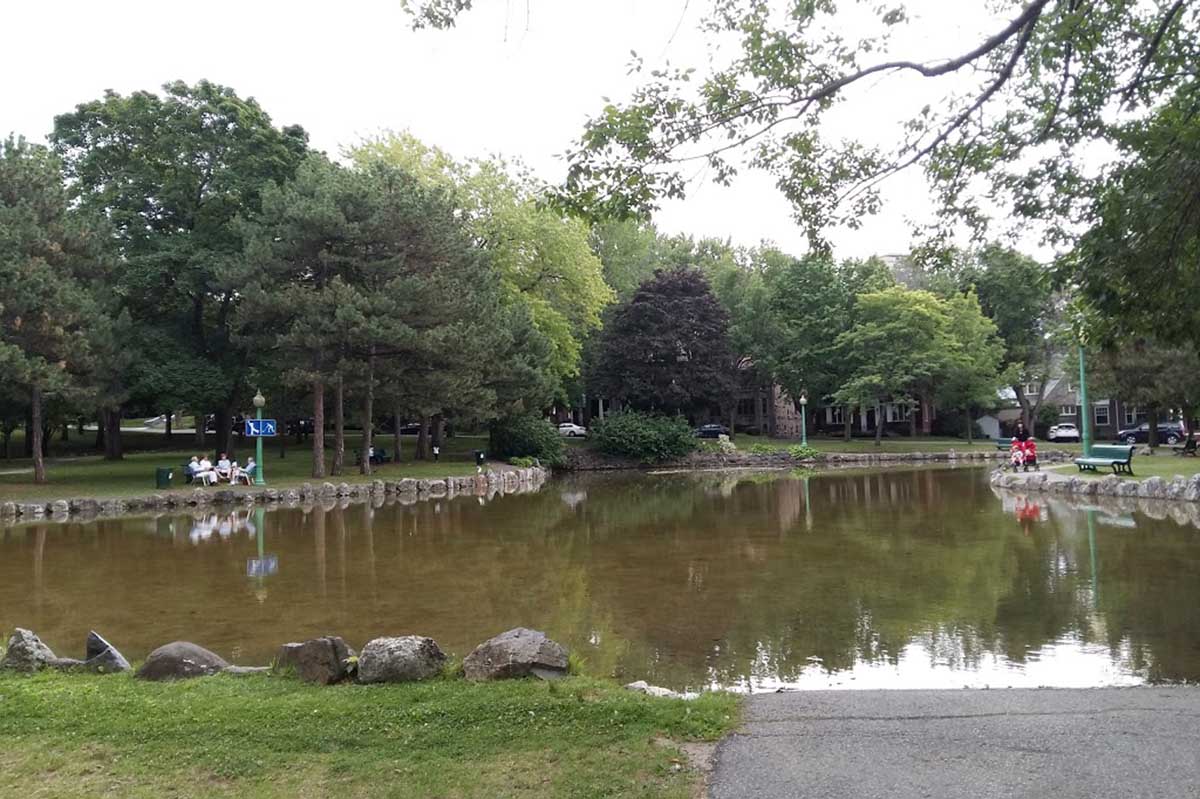 Pratt Park is simply a delightful place to unwind. With a moderate size and numerous charming elements, it offers a range of picturesque features, from inviting pathways to serene waterways. These provide ideal settings for laying out a blanket and enjoying a good meal.
The park holds intriguing surprises as well. A central stone turret adds a touch of uniqueness, while a gentle waterfall adds a soothing ambiance. You can also spot a central pond where ducks gather in anticipation of your crusty treats. 
Its design is so captivating that it stands out distinctly in the city landscape. The only minor drawback is its size, which might limit some activities. Plus, reaching nearby shops for food requires a bit of extra time.