Montreal's summer spectacle is the dazzling sky that's illuminated at 10 p.m. which will last until August 10, courtesy of l'International des Feux Loto-Québec.
While Clock Tower Beach remains a beloved spot to enjoy the show with a cocktail, there's a desire for a touch of seclusion. Without further ado, here are our three hidden gems that will let you experience this summer's fireworks extravaganza:
The Petit Navire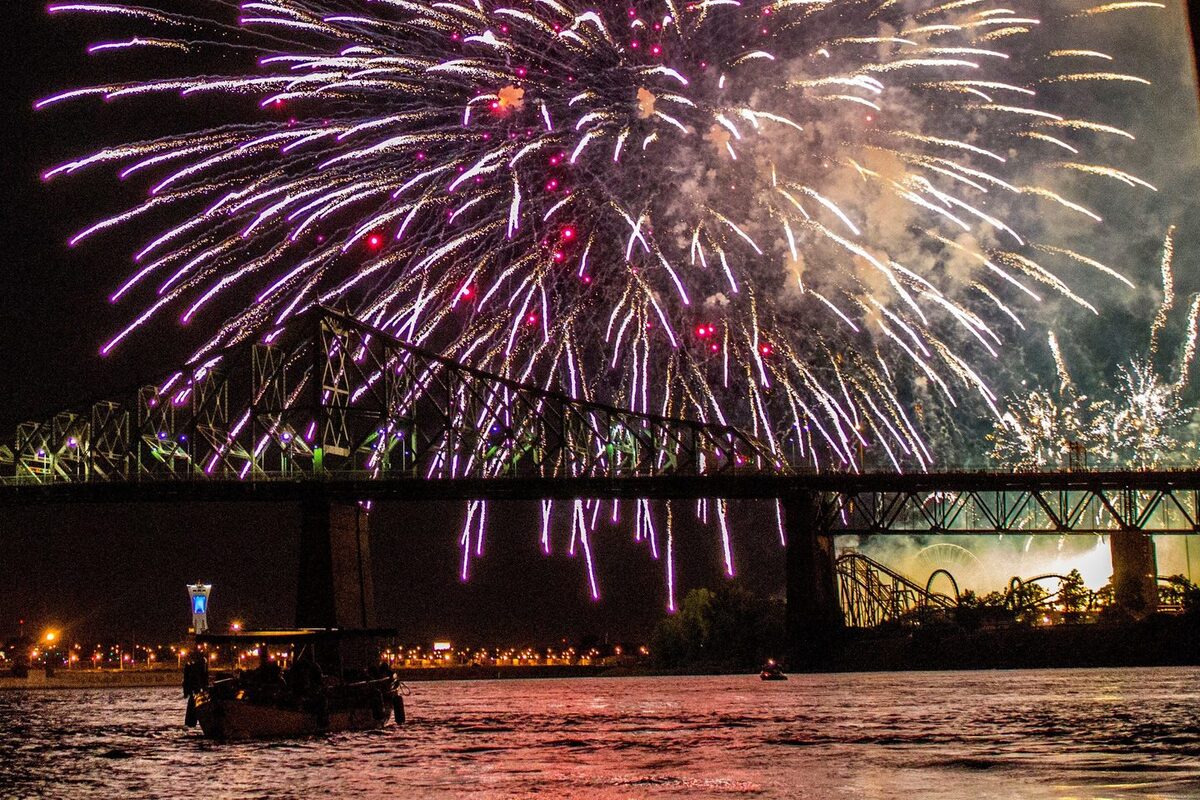 Secure an unforgettable front-row seat for the mesmerizing light show from the water. Get on the Petit Navire, which is a fleet of fully electric boats departing from Jacques-Cartier Pier. 
As you journey westward, you'll be treated to the stunning views of the Jacques-Cartier Bridge and the awe-inspiring spectacle of the International des feux Loto-Québec. This allows you to experience the fireworks in a whole new way aboard these unique vessels.
Summit Circle Lookout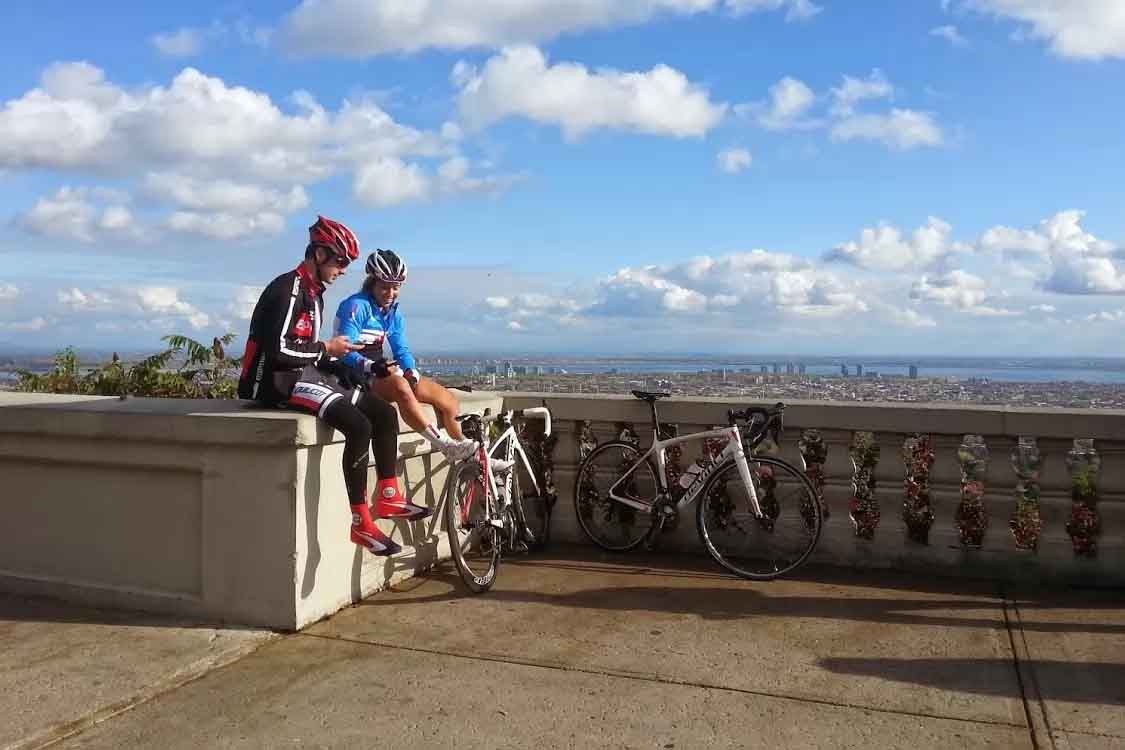 While Mont Royal Belvédère Kondiaronk Park's lookout is a popular gem, its lesser-known sibling — Summit Circle — is a true hidden treasure.
For seekers of uninterrupted vistas of Montreal's western expanse coupled with serene solitude, this is your haven. Traverse Belvedere Road to reach Summit Road from the east or journey via Sunnyside Avenue to Upper Bellevue if approaching from the west. 
Discover this secret oasis for a tranquil and panoramic escape like no other.
Club Unity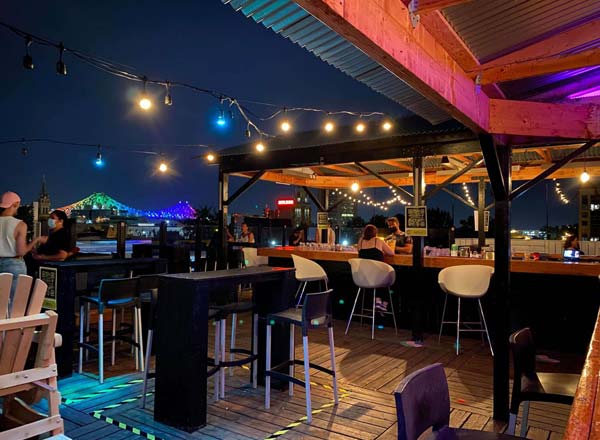 this expansive and renowned rooftop terrace beckons with more than just free admission. It also stands as a premier nightlife destination in the Village. 
You can envision a panoramic feast for the eyes with 360° views of Montreal's skyline from the elevated patio, complete with a dedicated bar. As the fireworks illuminate the sky at 10 p.m., the revelry within the club extends into the late hours to ensure an unforgettable night of celebration.