Montreal offers a wealth of parks that are beloved by Montrealers and visitors alike. All of them provide a variety of experiences year-round, with a special vibrancy during the summer months when numerous festivals and events take place. 
Whether you're looking to soak up the sun, enjoy outdoor festivals, or simply relax in a picturesque setting, Montreal's parks have something for everyone. Let's look at some of the finest the city has to offer:
Parc La Fontaine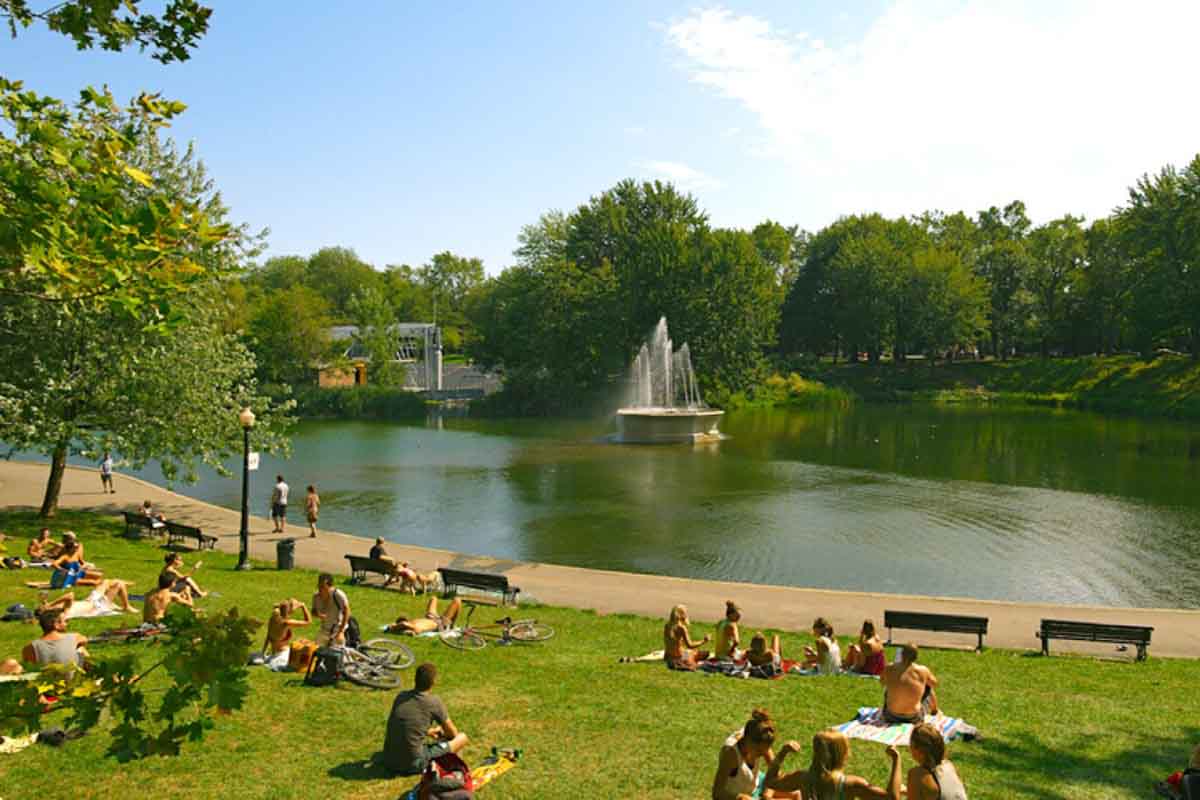 Parc La Fontaine is indeed a beloved and iconic destination for residents of Montreal's Plateau-Mont-Royal neighborhood. Its picturesque beauty, ample space, and welcoming atmosphere make it a popular gathering spot, especially during the summer months.
Parc Jean-Drapeau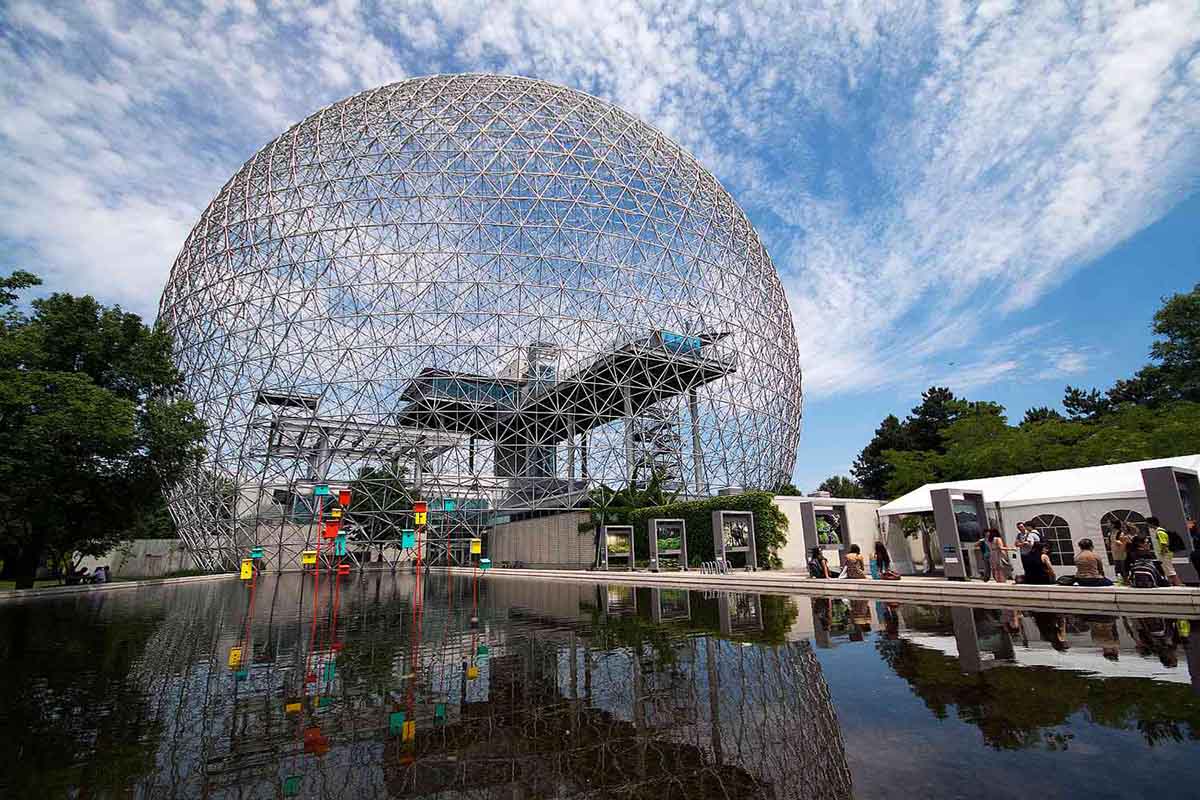 Parc Jean-Drapeau is a truly iconic and multifaceted park located in Montreal. It's a landmark destination that sets a high bar for entertainment, events, and recreational activities.
The park's rich history, diverse activities, and vibrant events make it a dynamic and captivating destination that captures the spirit of Montreal. It's a place where locals and visitors alike can come together to celebrate, explore, and enjoy the best that the city has to offer.
Mont Royal
Mont Royal, the iconic mountain and natural landmark in Montreal, offers a diverse range of activities and experiences across its three summits — de la Croix, Westmount Summit, and Tiohtià:ke Otsira'kéhne — as well as its central centerpiece. 
Throughout the year, Mont Royal provides both locals and visitors with opportunities to connect with nature, engage in outdoor recreation, and enjoy cultural events.
From outdoor adventures to cultural celebrations, the park offers an array of opportunities for individuals to immerse themselves in Montreal's natural landscapes, recreational offerings, and vibrant community spirit.
Lachine Canal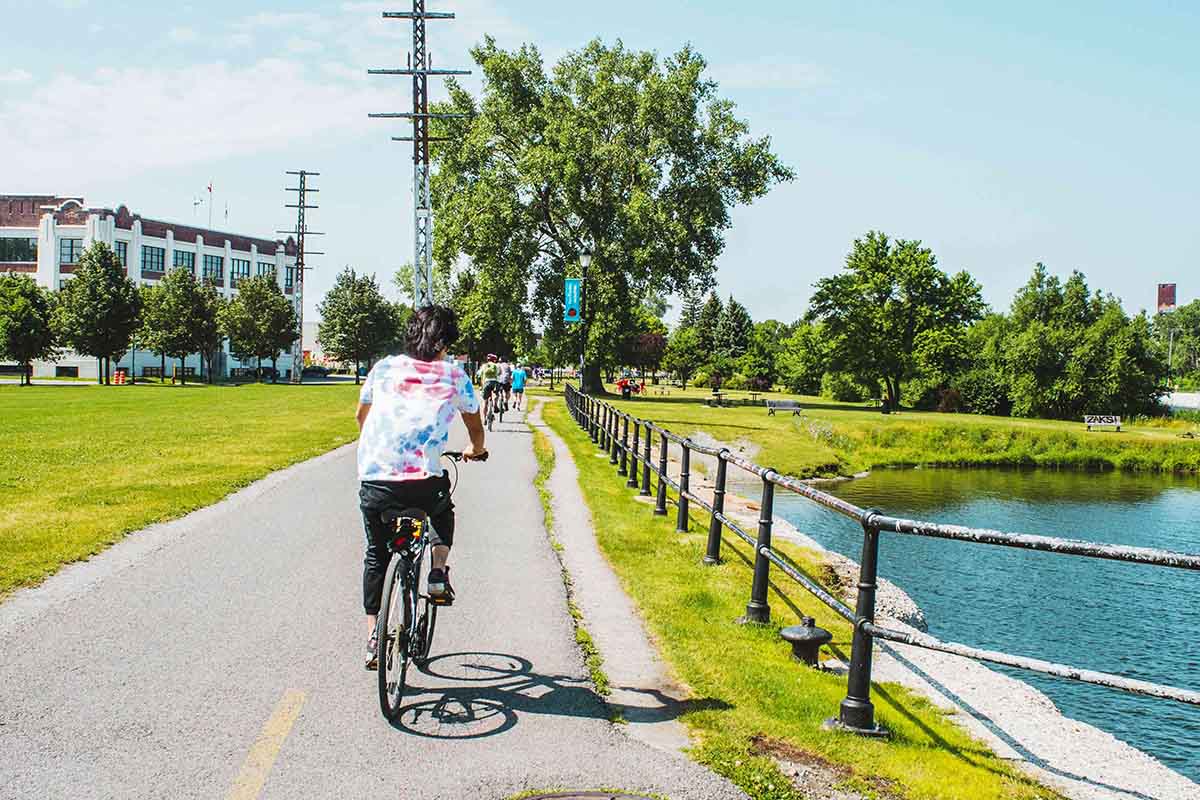 While the original purpose of the Lachine Canal was for shipping and transportation, its transformation into a recreational and cultural hub highlights Montreal's ability to repurpose and adapt historic infrastructure for modern uses. The canal serves as a reminder of the city's industrial heritage while embracing new ways to connect with the community.
Overall, it's a cherished Montreal landmark that offers a wide range of activities and experiences for people of all ages, interests, and backgrounds.
Jarry Park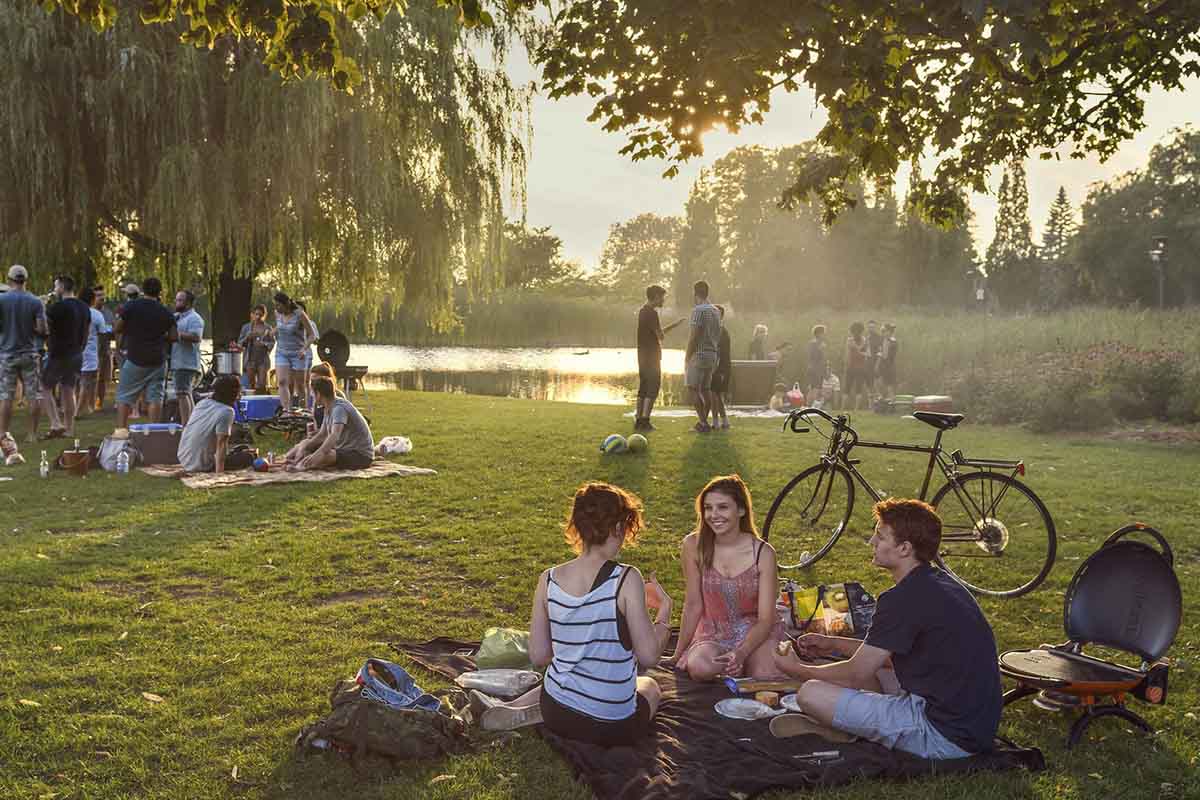 Parc Jarry is characterized by its lush greenery, mature trees, and expansive open spaces. The park's large trees provide ample shade, making it a popular destination for people seeking refuge from the summer heat. Its welcoming atmosphere encourages a diverse range of activities and social interactions.
The park serves as a central gathering spot for residents of the Villeray-Saint-Michel-Parc-Extension neighborhood. People from different cultural backgrounds come together to enjoy the park's amenities and engage in various recreational and social activities.
Champ des Possibles
Situated at the southern tip of the metro's green line, this park is a massive nod to the 19th-century English gardens. Spanning 200 acres, it boasts countless trees, expansive green areas, trails, and ponds. 
A single visit hardly does justice to exploring the entire park, especially during winter when it transforms into a vast wonderland. It's an ideal spot for activities like cross-country skiing, snowshoeing, ice skating, and tobogganing.