Hiking around Montreal is a breeze. Within the city, you'll uncover wonderful park trails and inviting beaches. And if you're up for a drive, day trips or weekend getaways from Montreal are effortlessly achievable. 
That said, if you're looking for a pause before your return journey, here are several destinations in the area you want to check out:
Mount Royal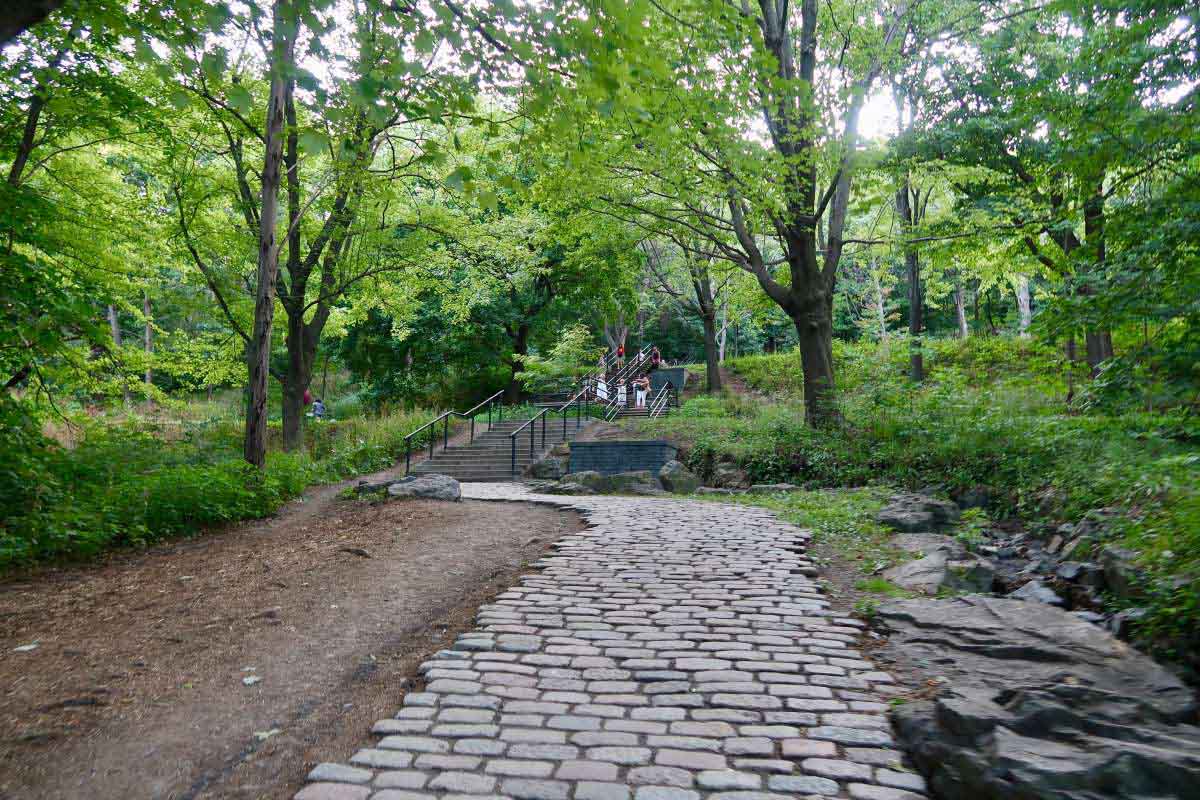 Embark on a trail at this Montreal gem, which is more of a leisurely stroll than a strenuous hike, yet guaranteed to make you break a sweat with its lush trees, gentle ascent, and breathtaking city vistas. 
This wooded sanctuary boasts year-round beauty, and the carefully tended path ensures your winter hiking gear won't face any challenges. While a network of winding paths awaits, daredevils can choose to go off the beaten track for a truly rugged adventure.
Parc Jean-Drapeau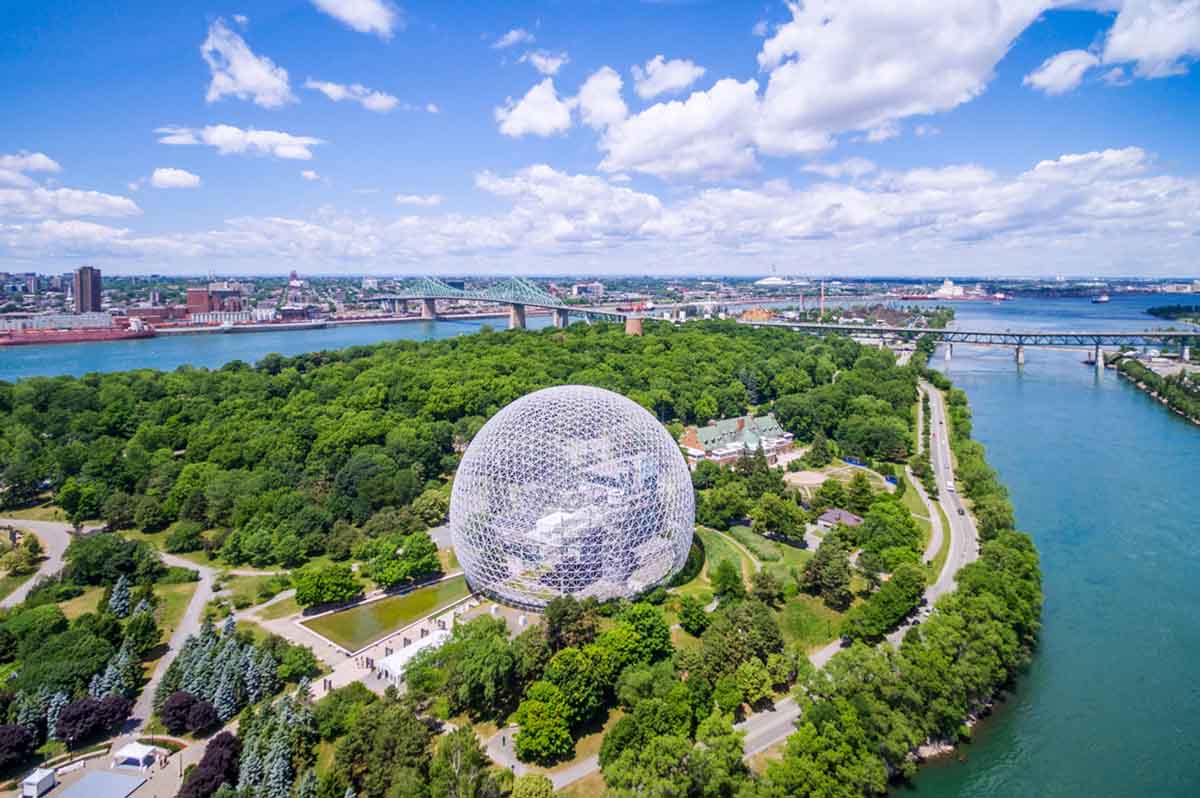 Recognized for hosting the vibrant La Ronde amusement park, the Formula One Grand Prix, and a plethora of lively music festivals such as Osheaga, this park is a hive of activity. 
Yet, beyond its bustling events, it unfolds as a lush oasis to provide respite from the urban bustle. On days without extraordinary gatherings, this island park transforms into a peaceful haven. Wrapped by the St. Lawrence River, it offers a network of pathways and trails to explore. 
Mont-Saint-Bruno National Park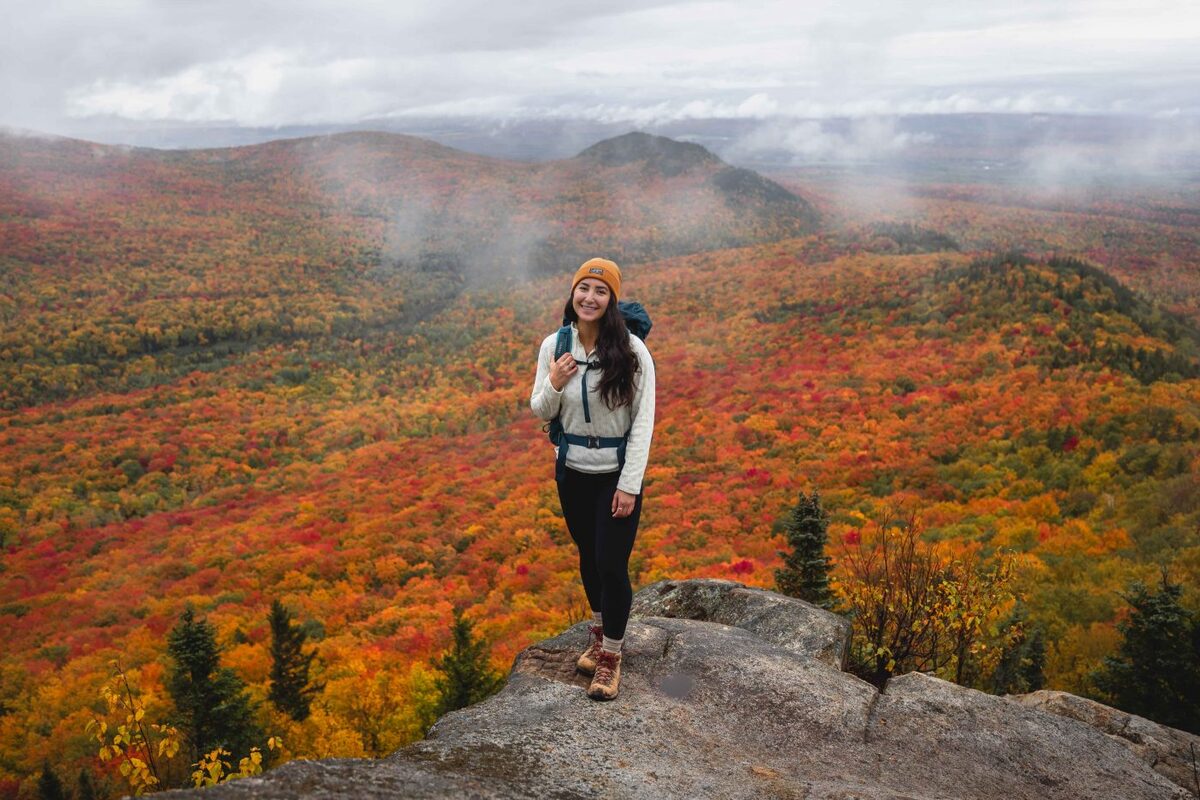 Within a mere 30-minute drive from the heart of downtown, Mont-Saint-Bruno national park unveils itself. This sanctuary offers an extensive 27 km network of hiking trails that wind around five serene lakes. 
The lengthiest trek takes two hours for an ideal experience for those seeking a shorter jaunt.
Autumn casts a magical spell on this pet-welcoming park, treating you and your entire family to captivating displays of changing leaves. With the exception of the more challenging Le Montérégien hike, the trails are perfect for beginners which makes this an accessible haven for all nature enthusiasts.
Mont Saint-Hilaire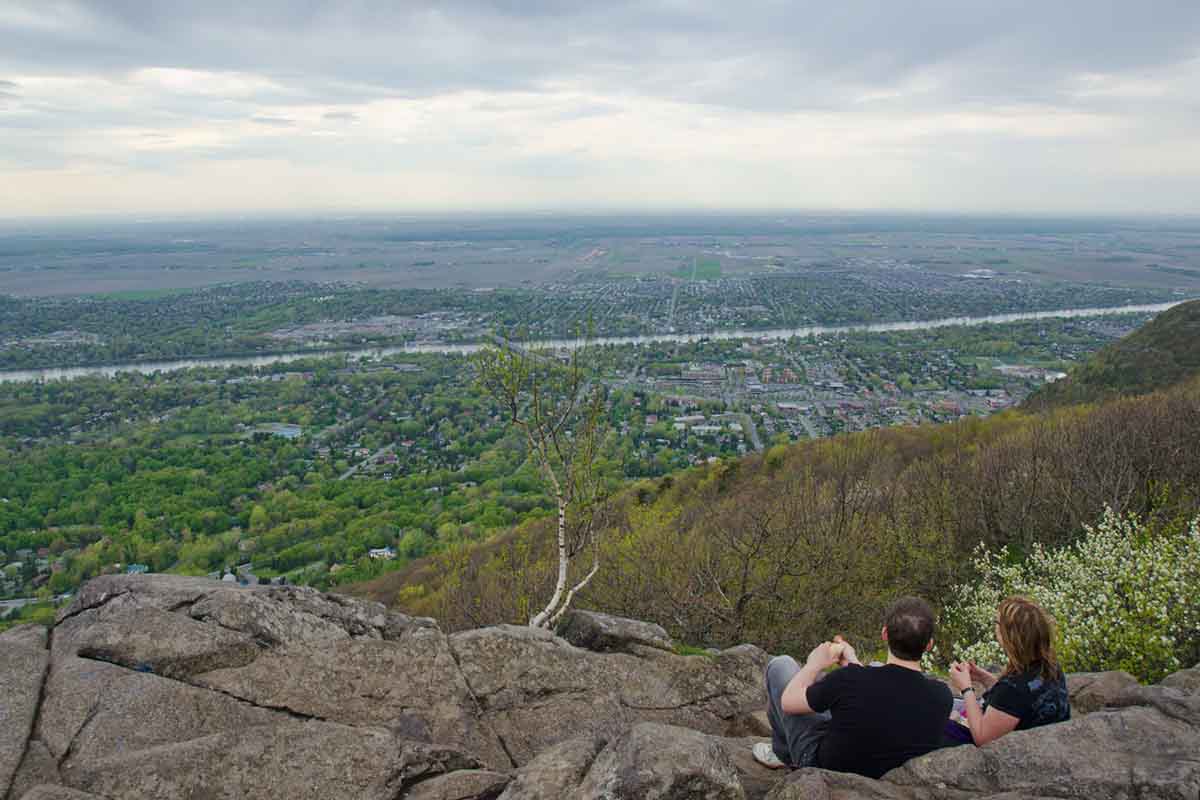 The Mont Saint-Hilaire nature reserve beckons as an idyllic destination for hikers seeking a picturesque and leisurely experience rather than a rigorous one. The reserve boasts a collection of serene, uncomplicated trails that remain accessible year-round. 
Nestled beside a charming lake, this mountain retreat features multiple trails leading to four summits. In total, these paths span 24 km and offer captivating vistas. If you desire a hike that's as scenic as it is serene, Mont Saint-Hilaire nature reserve is an ideal choice.
Mont-Mégantic
The summits of Mont-Mégantic and its neighboring Mont-Saint-Joseph offer vistas that etch themselves into memory. Within Parc National du Mont-Mégantic, an expanse of 20 km worth of hiking trails winds their way to these mesmerizing, mist-kissed mountaintop viewpoints, the kind that grace countless photographs.
This park holds a special distinction as part of the province's inaugural International Dark Sky Reserve, ensuring that its charms extend well into the nighttime when the celestial canvas comes alive with breathtaking displays.
Mont Tremblant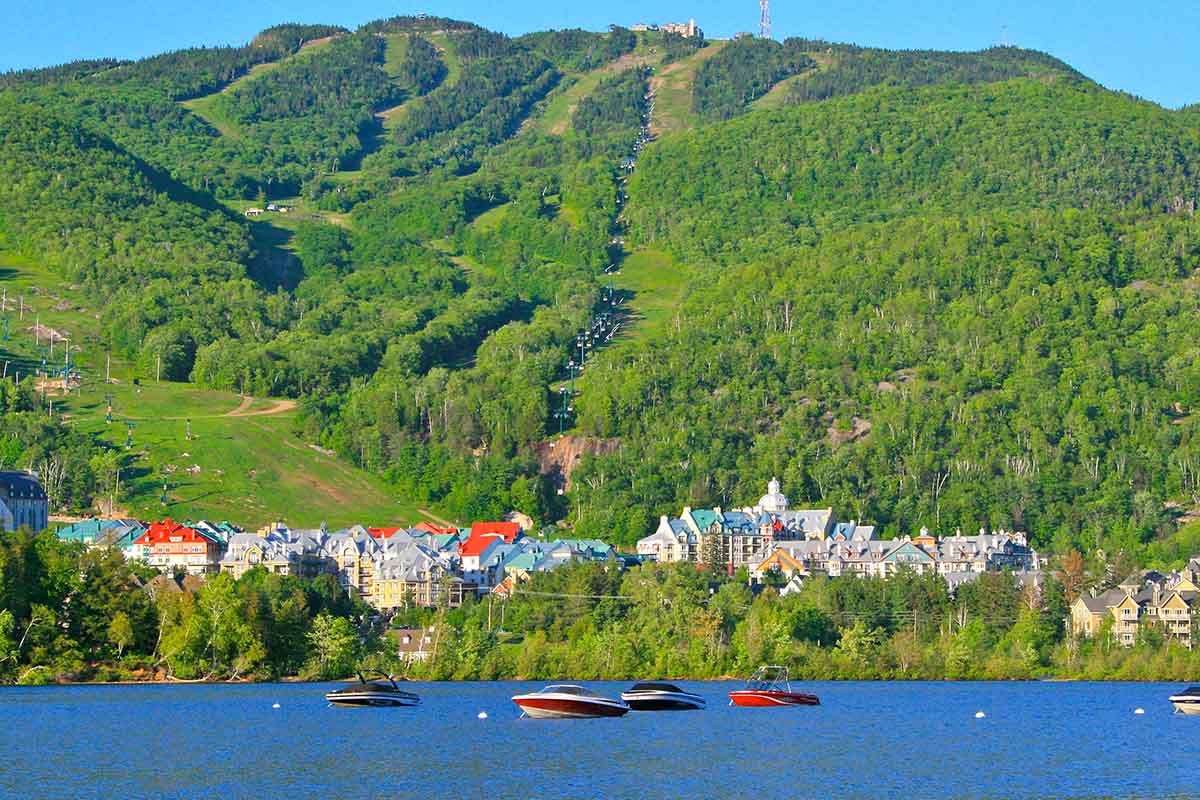 Nestled within the captivating and activity-rich Laurentians, Mont Tremblant's allure transcends seasons. During autumn, the summit will gift you with panoramic, 360-degree views that showcase nature's artistry as leaves transform into vibrant hues of orange, red, and yellow. 
It's a year-round paradise, with autumn claiming its place as an extraordinary spectacle not to be missed.