Whether your heart yearns for an untamed escapade away from the conventional route or a leisurely RV escapade with all the comforts, these campgrounds stand as your ultimate destinations:
Ouareau Forest Regional Park Camping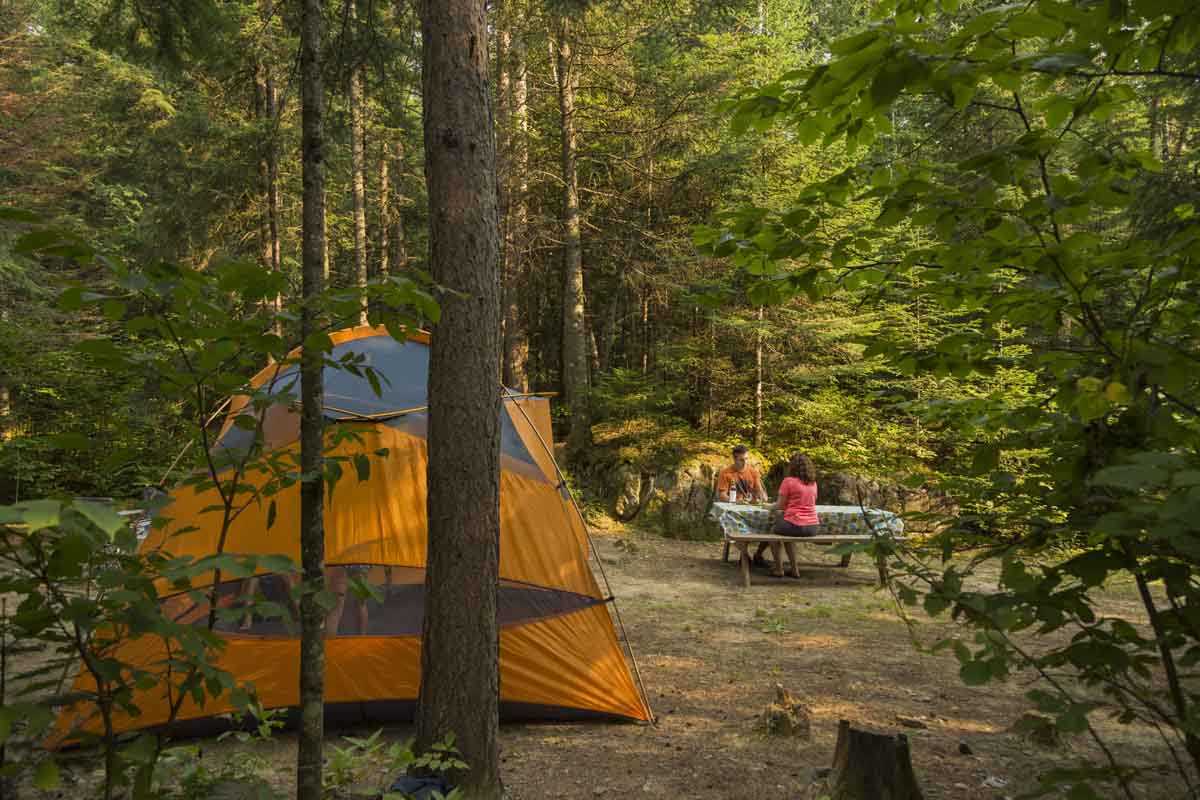 Explore the vast expanse with cycling and hiking trails that wind through this verdant landscape. If you're adventurous at heart, engage in rock climbing and the exhilarating thrill of whitewater canoeing. 
Don't miss out on the breathtaking panoramas that await, including a suspension bridge that adds an extra layer of awe to your journey. In the Ouareau Forest Regional Park, nature's beauty reigns supreme, offering a tranquil escape that promises memories to treasure.
Mont-Orford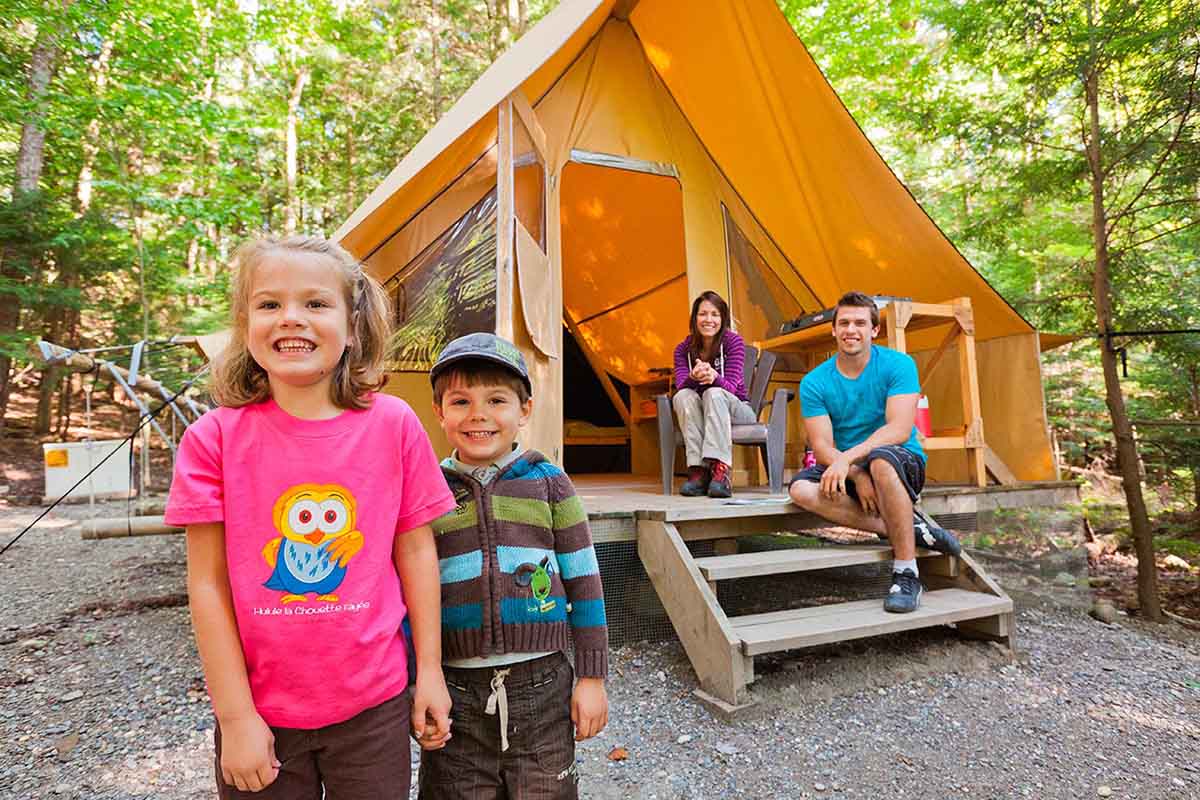 Nestled within this park lies some of the most remarkable hiking experiences the Montreal region has to offer. With a sprawling network of trails spanning over 80 kilometers, you'll be treated to breathtaking vistas of the Eastern Townships. 
The park boasts an impressive range of accommodations, including 275 campsites, inviting nature cabins, charming huts, and the architecturally striking EXP cabin—an innovation nestled within a maple syrup-producing sugar bush, ensuring year-round comfort.
La Vérendrye Wildlife Reserve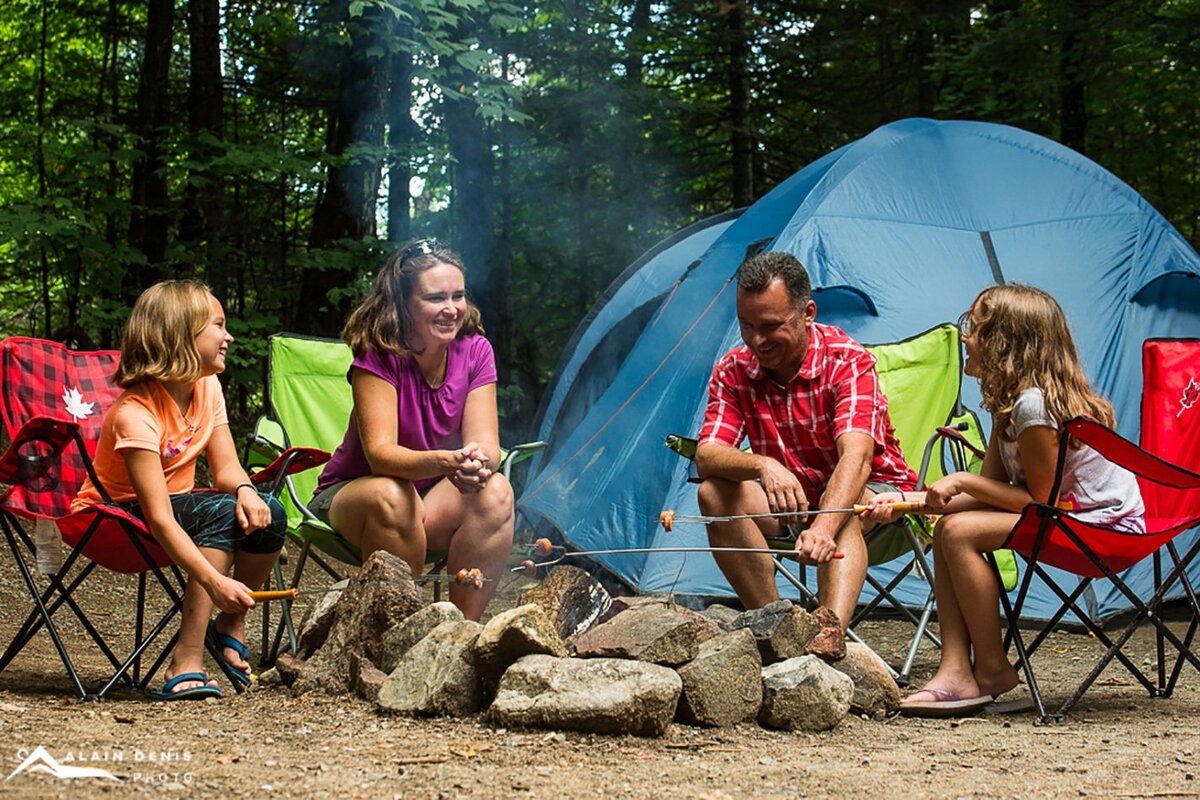 Fishing enthusiasts will find their haven here, with select campsites and cabins catering to this beloved pastime. Whether you opt to rent a boat or bring your own, the tranquil waters await your cast. 
For licensed hunters, day-hunting passes for small game open doors to thrilling experiences in the wild. The reserve offers an array of other activities, including invigorating hikes, delightful berry-picking excursions, and exhilarating snowmobiling come winter. 
La Vérendrye invites you to embrace the allure of the untamed, promising an unforgettable adventure in the heart of nature's grandeur.
Gatineau Park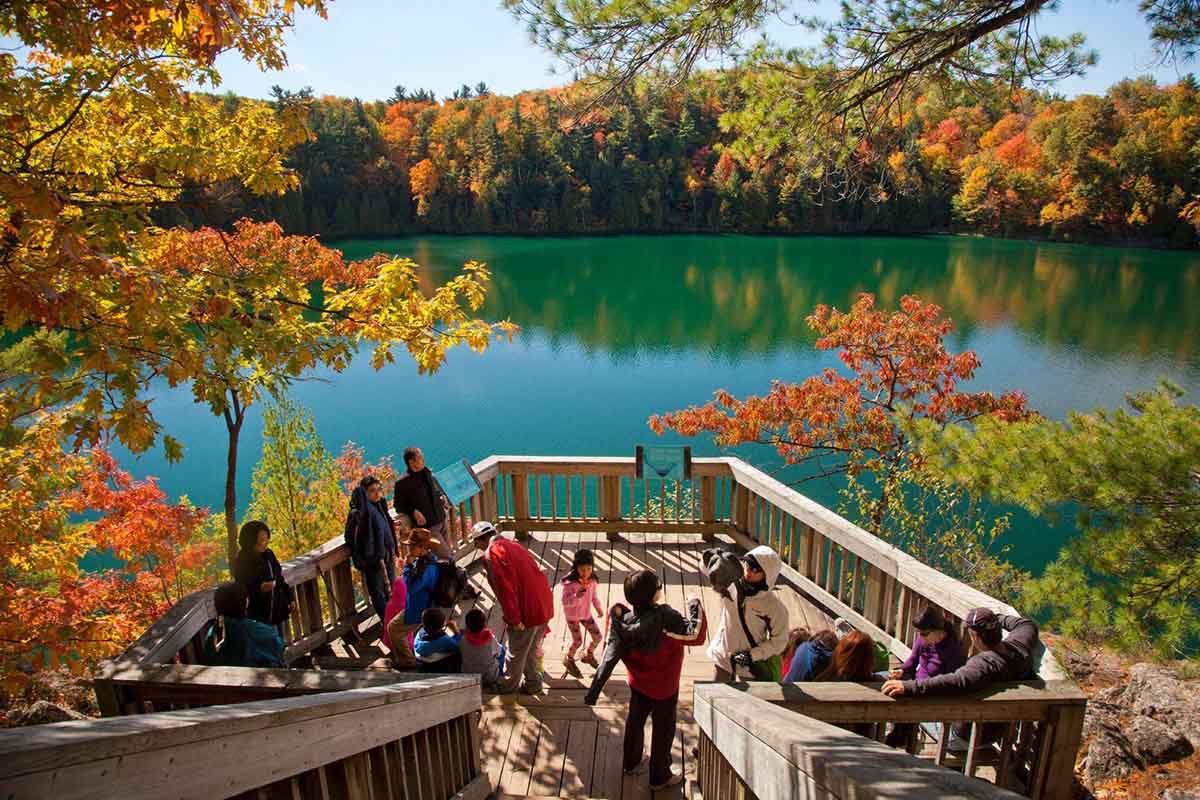 Situated just a stone's throw from downtown Ottawa-Gatineau, this expansive conservation park unfolds as a haven for year-round camping escapades. Here, an array of camping options awaits, spanning from traditional tent sites to accommodating RV spots, inviting canoe-camping locales, and the convenience of ready-to-camp units — comprising yurts, tents, and cozy cabins.
The park's allure extends beyond its accommodation offerings. You can engage with knowledgeable nature interpreters during the vibrant summer and fall seasons, unveiling the secrets of local flora and fauna. 
Or, you can delve into a comprehensive spectrum of activities that beckon you throughout the year, from invigorating hikes and scenic cycling journeys to refreshing swims and serene boating experiences. 
Sommet Morin Heights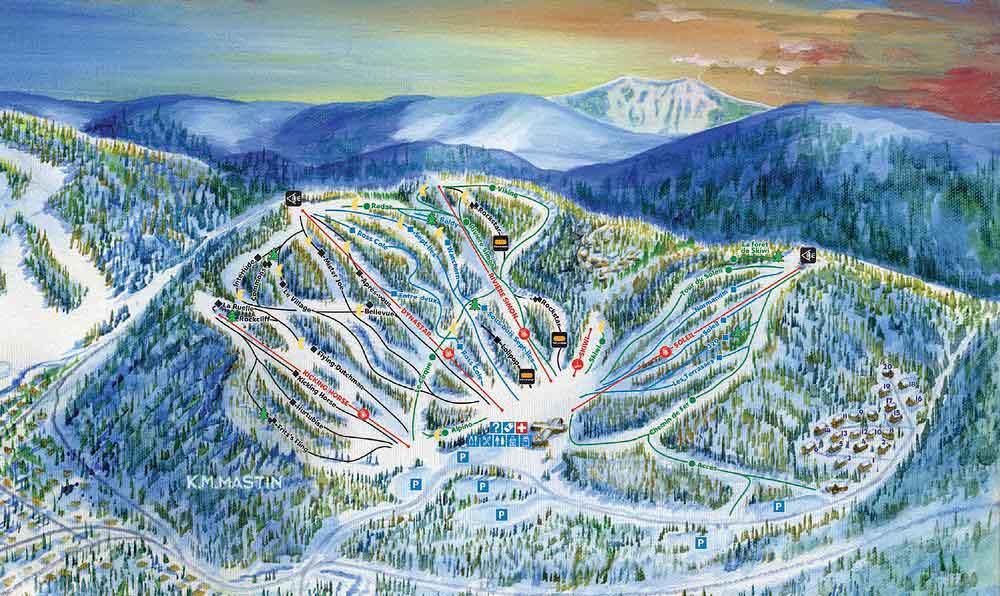 Nestled near the renowned Sommet Morin Heights ski resort is a camping haven that stands as one of the region's best-equipped facilities near Montreal. A range of options awaits you here, from traditional tent camping to charming log cabins and accommodating RV sites.
You can also delight in a children's amusement park that promises endless smiles, challenge yourself on the mini-golf course, find respite in the refreshing waters of the water park, and seek adventure amidst the treetops with an exhilarating zipline experience. 
This multifaceted haven near Sommet Morin Heights ensures that every season unveils a new dimension of joy and exploration.