Your next vacation hotspot is right around the corner.
We're well aware of the array of mesmerizing beaches in and around Montreal that are just a short walk, metro ride, or day trip away. From Clock Tower Beach in Old Montreal to the serene sandy stretches on our city's outskirts, our local beaches and pools become the go-to spots for most beach-goers.
Now, let's talk about a Canadian gem that has made its mark on The World's 50 Best Beaches list. This place is renowned for its crystalline waters, limestone formations, and colossal boulders reminiscent of the Caribbean.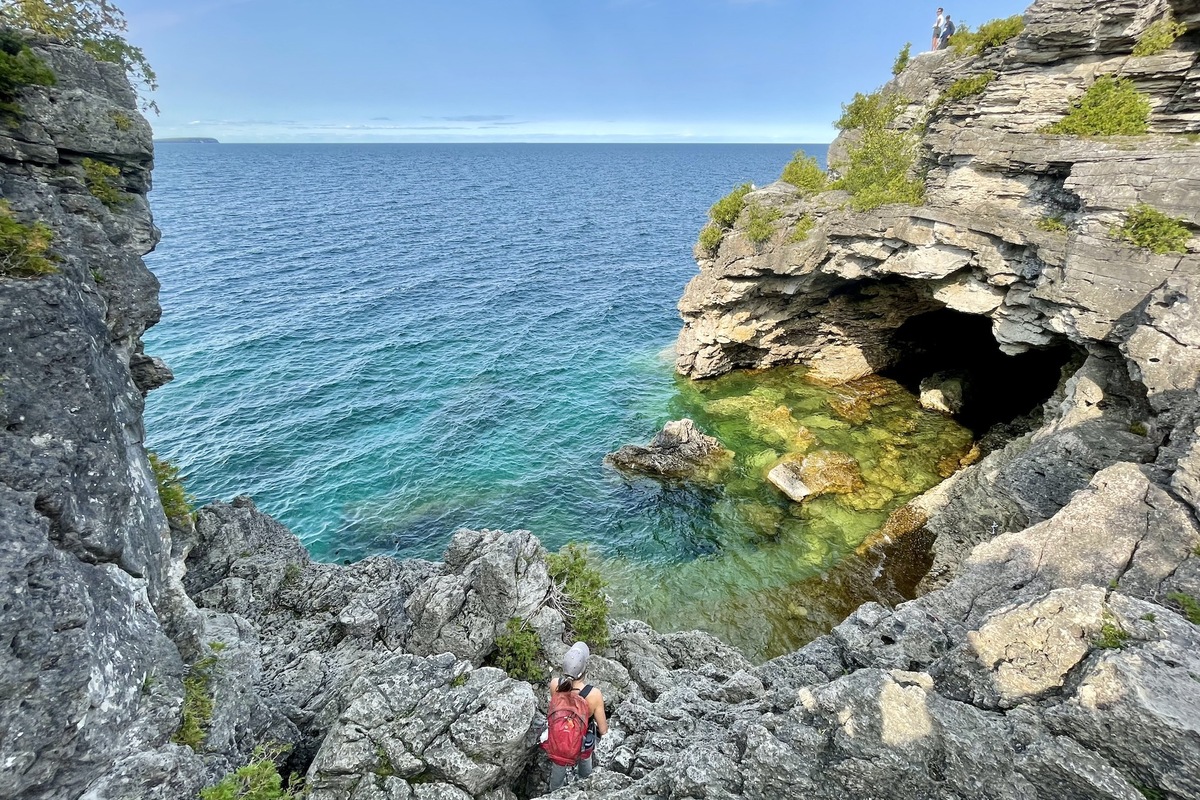 Imagine enchanting grottos, awe-inspiring vistas, and secluded beaches — all merely an eight-hour drive from Montreal.
It's none other than Bruce Peninsula National Park which is nestled in Tobermory, Ontario. This destination has it all! Whether you're after invigorating hikes, thrilling water sports, or the soothing ambiance of a beach escape. 
Tobermory, also acclaimed as the scuba diving hub of the Great Lakes thanks to Fathom Five National Marine Park's sunken ship wonders, beckons outdoor enthusiasts to explore its 700 km Bruce Trail.
It's time to set your plans in motion and revel in the grandeur of the great outdoors!