Whether you crave a soothing spa retreat, a hiking adventure near Montreal, or an expedition to distant horizons, we've got you covered. 
Here's a curated list of the finest options, all of which are entirely attainable:
Montebello, Quebec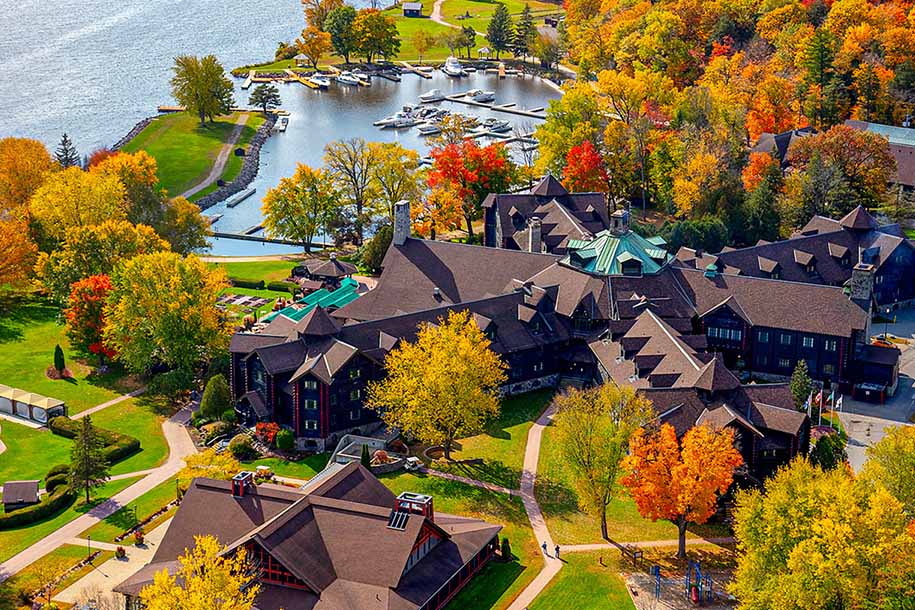 Situated at the eastern fringe of Quebec's Outaouais region, this rural haven is just a short drive away from Montreal.
Here, you can immerse yourself in over 12 kilometers of lakes, meadows, and woodlands within Parc Omega. This expansive sanctuary hosts a rich variety of local wildlife and plant life. You can embark on a journey through the drive-through park, where captivating encounters with beavers, elk, black bears, bison, and numerous other creatures await. 
It's a chance to connect with nature's wonders and temporarily leave behind the urban hustle.
Eastern Townships, Quebec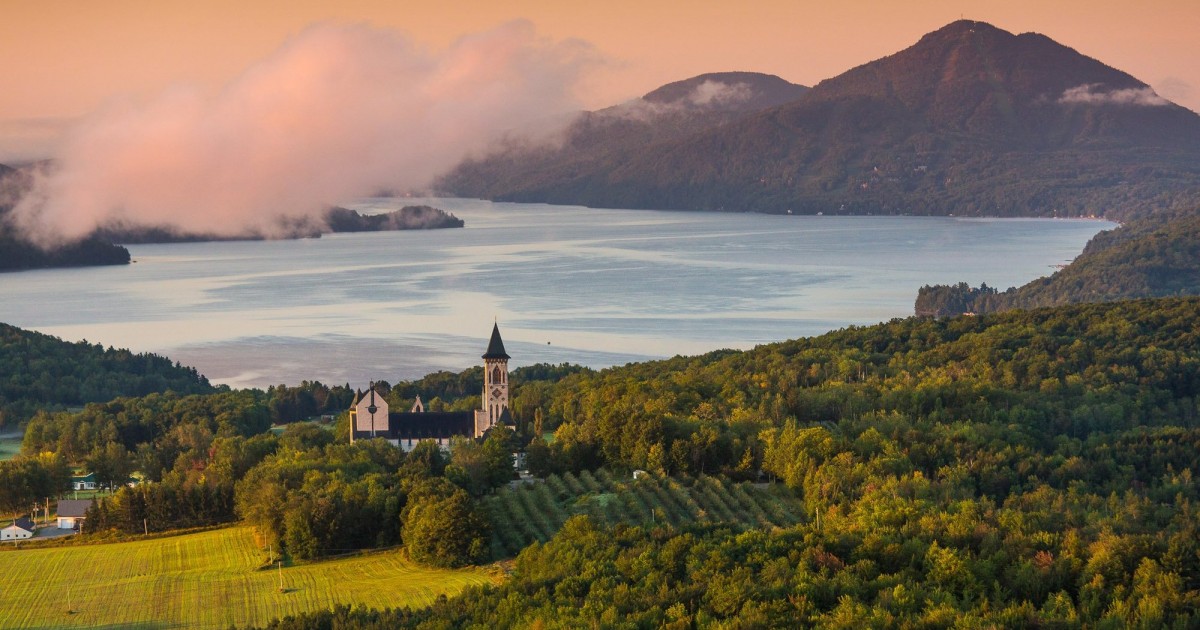 In the Eastern Townships, which are renowned for their serene spas, abundant wildlife, and delightful quaint villages, you can set your course for Lennoxville which is a charming hamlet nestled just beyond Sherbrooke's borders. 
Immerse yourself in the ambiance of Le Lion d'Or Pub, where you can savor a refreshing pint. Established in 1986, this is Quebec's inaugural microbrewery, and it has since become an integral part of the community, drawing in students and young professionals alike. 
As you enjoy your drink, you're indulging in a piece of history which is a truly enriching experience.
Ottawa, Ontario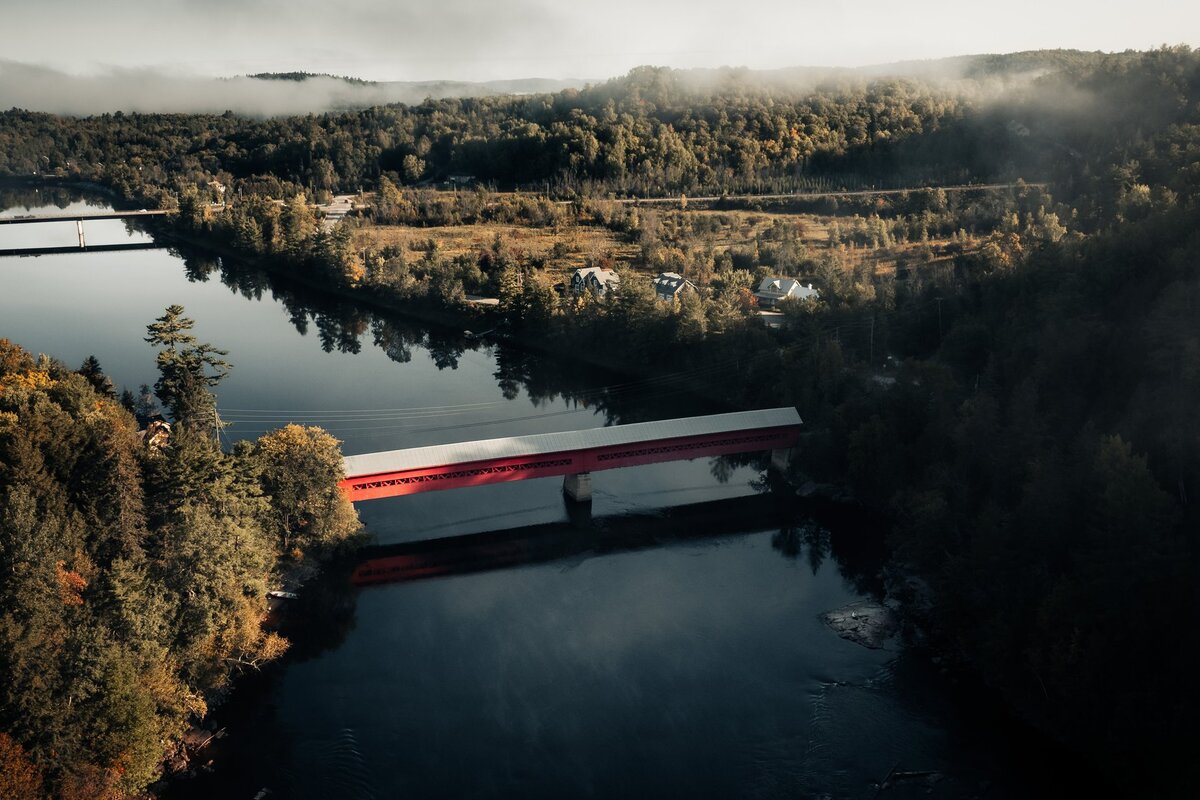 While Ottawa may be synonymous with cabinet ministers and parliament edifices, this Canadian capital reveals a tapestry of attractions beyond political dealings. You can anticipate a vibrant culinary landscape, bohemian markets, and an expansive Chinatown boasting some of the nation's finest dim sum.
Kick off your day at the bustling Byward Market, a central nucleus of farmer's markets, artisanal treasures, and a medley of dining options including microbreweries and cozy cafes. As the day transitions into the evening, secure a reservation at Beckta Wine Bar. 
Nestled within a charming heritage house dating back 140 years, this establishment offers an exquisite setting to savor upscale Canadian cuisine. Your Ottawa exploration unveils a world of flavors and experiences far beyond the political realm.
Wakefield, Quebec
A short jaunt north of Ottawa lies Wakefield which is nestled among the charming villages of La Pêche Municipality within the Outaouais region. Adventure enthusiasts gravitate to this area for two exhilarating activities: bungee jumping and skiing.
If you have a daring spirit, you can venture to Great Canadian Bungee, which is a destination that hosts the loftiest bungee jump in North America. Brace yourself for a heart-pounding experience as you take the plunge from a staggering 200 feet that descends over a tranquil spring-fed lagoon. 
This daring feat is reserved for the truly bold, making it an unforgettable escapade for thrill seekers seeking a rush like no other.
Île d'Orléans, Quebec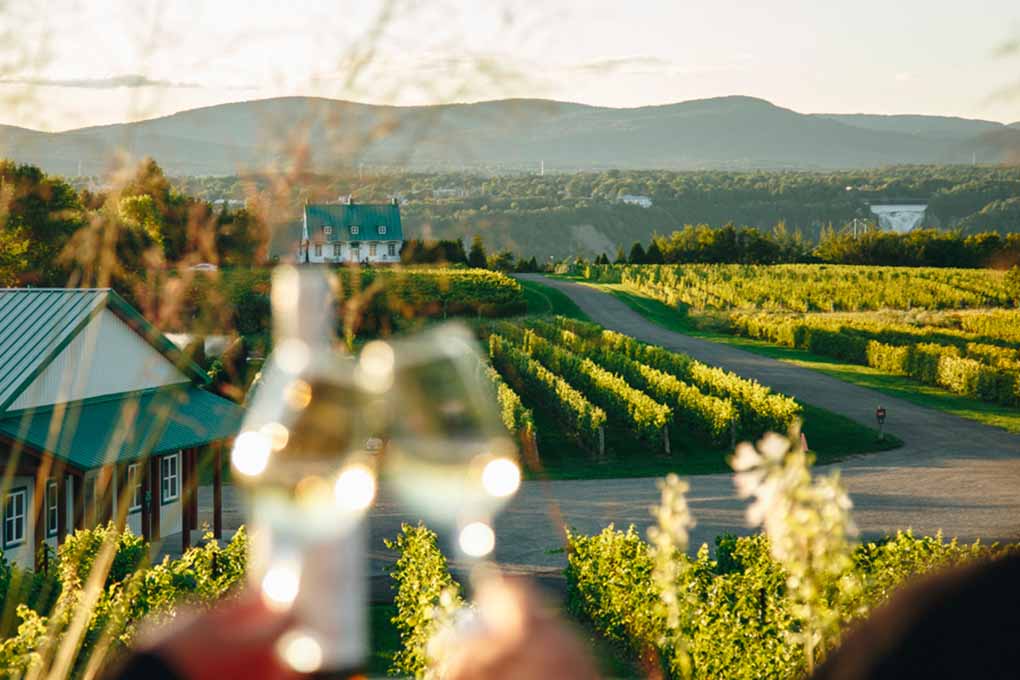 Cycling expeditions around this island, which is nestled in the St. Lawrence River just beyond Quebec City, captivate the locals. However, Île d'Orléans offers its splendors to those journeying by car as well.
We highly recommend that you explore each village as each of them offers distinct treasures. You can either revel in the cider delights of Saint-Pierre or delve into the art of crafting chocolate in Saint-Pétronille. 
Cheese emporiums, wineries, a rustic sugar shack, galleries, an array of dining venues, and even a serene beach await your discovery. Île d'Orléans beckons with a symphony of experiences, each village contributing its own melody to this captivating ensemble.
Saint-Sauveur, Quebec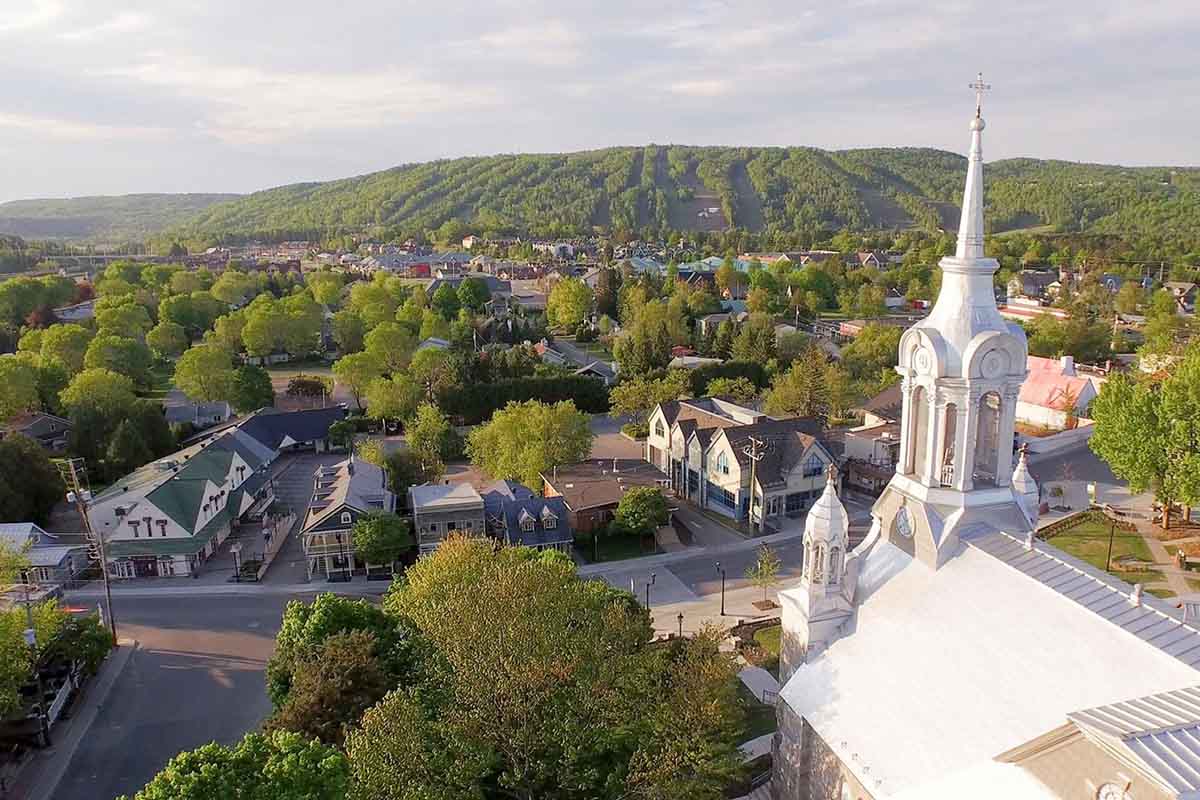 Saint-Sauveur stands as an enticing choice for those yearning to escape to the mountains for a weekend retreat. This enchanting resort town finds its peak popularity in winter, attracting skiers drawn by its proximity to the majestic slopes.
To infuse your getaway with a touch of romance, indulge in a weekend at Le Spa du Manoir Saint-Sauveur. This sanctuary of relaxation harmoniously blends indoor and outdoor elements, all inspired by nature's grace. 
You can immerse yourself in the tranquil embrace of a dry sauna, luxuriate in a variety of bubbling hot tubs, and partake in invigorating yoga and meditation sessions.